The Commission Process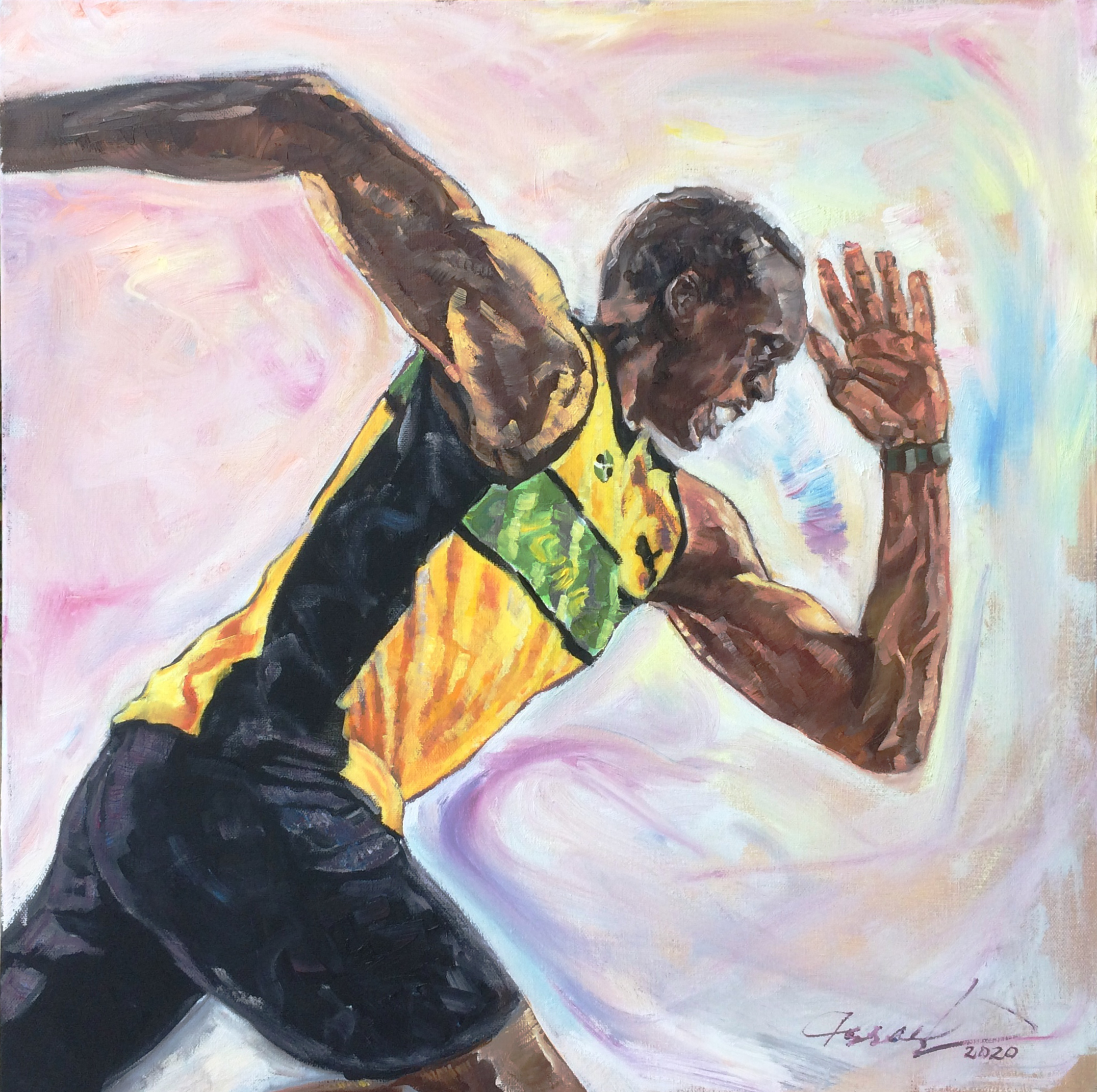 I enjoy painting and drawing figures from life, although most of my commissioned portraits are from photographs. There are many advantages from working with photographs for both myself and the client. For example, it is very difficult for the client to dedicate a whole day of sitting or standing while keeping the same expression as I work from life, especially when children are the subjects. For myself, it allows me to take my time and analyze the photographs while creating several compositions and proofs (colors, theme, setting, etc.) prior to beginning the painting.

Steps:

1. Meet & Greet
2. Preparation
3. Getting to Work!
4. Finishing

Detail steps are found below -

Step 1 - Meet & Greet:

‍Talk and preferably meet with the client to discuss the details of the portrait such as size, composition, pose, colors, what key the portrait is to be painted in, i.e. high key or low key? Where the portrait will hang, type of setting and background they prefer. A meeting with sitters gives me the opportunity to come to an understanding of their personality and character which will manifest itself in the finished portrait.
‍Step 2 - Preparation:
‍
‍On the second meeting a non-refundable deposit of 50% of the total amount is required and a photo shoot is set up; from there a contact sheet is sent to the client to review. I prefer working photographs which are taken by a professional photographer as the quality will be much more superior. This also allows the client to have the photographer set the composition, lighting and pose exactly as planned in the first stage of the process listed above. Note that I am not opposed to working with a photograph that the client already has, however depending on the quality of the photograph it may not be practical.
Step 3 - Getting to Work!
‍
‍Once I receive the photograph(s) either by electronic or a hard copy, I will begin the painting. It is common for me to update the client with my progress and allow the client to visit my studio for viewing prior to completion. I allow myself 1 to 3 months to complete the painting depending on the size and subject matter.

Stage 1: The Drawing
A through drawing of the subject is executed in pencil; this establishes the "likeness" and sets a foundation for the artist to build on.

Stage 2: The Underpainting
A thin wash of pigment known as an imprimatura is washed over the canvas: this sets up the underpainting. After that is dry, the underpainting begins…thin layers of oil paint are scrubbed over the drawing, indicating the shadows, mid-tones and lights. The background colour is lightly painted in.

Stage 3: The Overpainting
After the underpainting is dry, the finishing begins. This includes subtle modeling on the face, detailing the features, painting the clothes and finishing the background.

Step 4 - Finishing:

‍The final and most exciting part of the painting is the finishing stage, where thin glazes of colour, highlights, accents and scumbles are gently applied over the entire canvas. Once the painting is dry, a coat of retouch varnish is applied to the surface. When I have completed the painting, I will meet with the client to present the final work. Upon acceptance, the balance owing is paid. Of course, depending on distance, arrangements can be made to have the painting shipped.